Occasionally, we all need a flash light. You might be walking home in the dark, reading a book a night or even camping (which I will be doing this week in the rain, wish me luck)
Some flash light apps work by simply displaying a white image which will make the screen bright enough to light your surroundings up a little bit. An even better way of using your Android mobile as a torch is to download an app such as TeslaLED which will use the led light which is normally used to take pictures with as a torch.
Unfortunately, this app only works for Nexus One, Nexus S, Droid, DroidX, Droid2, Droid Incredible, Desire, Evo, MyTouch 3G Slide, T-mobile G2, Galaxy S Epic and the Fascinate.
Pros
Convenient – The ability to turn your Android mobile into a torch is very useful. I always have my Android mobile with me so I will never be caught out with this app/
Bright – I found that the  led light is incredibly bright when used as a torch.
Free – The app is 100% free so you have nothing to lose if you decide to try this app.
Cons
Risky – The developers have warned that excessive use of the led light could cause it to stop working so it is probably wise to only use this app occasionally.
Conclusion
TeslaLED is a free and simple app that is a must download if you ever need a torch. The app should only be used occasionally otherwise the led light on your mobile could be damaged and the app only supports a limited amount of devices. Despite this, the app has proved to be incredibly useful and I would highly recommend it.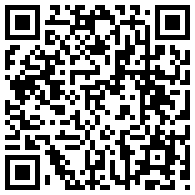 Price: Free