As Gadget lovers, we all have had to decide if a purchase such as a new mobile is really worth it. A new Smart Phone may seem appealing but if you knew you had to work nearly two days to buy it you might have second thoughts. This could work the other way, a purchase may seem a ridiculous amount of money but when you work out how long you will have to work to pay off the purchase you might be pleasantly surprised. You could do some calculations to work this out or you could download the app, Time To Work.
Time to Work is a very simple application which lets you type in the cost of the purchase and will then display how long to the second you will have to work to pay off the purchase. You can configure how many hours you work and your salary. The app also lets you set your currency.
Pros
Quick & easy to use – It only takes a few seconds to work out how long you will have to work once the app is setup.
Very useful – The app is incredibly useful and could help you make more informed purchases. Rather than spending money you don't have the app could help you spend more wisely.
Cons
Limited functionality – The app only has one purpose so you will only need to use it occasionally.
Salary may change – The app is not 100% accurate because circumstances and salary may change due to changes such as a new job or an unexpected bonus.
Taxes – The app does not take into account taxes.
Conclusion
If you have ever considered a purchase and would have really liked to know how much the purchase would cost you in time rather than money, then I would recommend this app.
Price: Free with ads or $1.40 (£0.87) for ad free version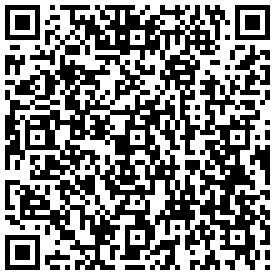 Either click the image on the left or scan the image with Barcode Scanner on your Android.