E-readers are all the rage nowadays. Why carry heavy books around with you when you can fit hundreds of books in a slim light device. With an E-reader app, you don't even have to carry another device with you, just your mobile.
There are two main E-reader apps for Android which are Kobo and Aldiko. After playing with both I preferred the user interface of Kobo so I will be reviewing that one.
Once you download Kobo you will see the home screen with all the downloaded books. To download a new book click the discover or browse button, choose a book and then click "Download Book". You will then be able to access the book from the home screen. Just click on the book and the book will open, all you have to do swipe to change page. If you want to change settings such as the font size, font style, brightness etc then click the menu button on your phone and press Reading settings.

Pros
App is free – You can download the Kobo app for free
Free and affordable books – There are many free books available on the store and there also many great deals.
Epub support – The Kobo supports the main ebook format, Epub. This means that you can install books from many different stores such as the whsmith ebook store.
Transition – When you move pages on an E-book reader the whole screen turns black for a few seconds before the new page appears. When you change pages on Kobo you get the new page immediately. ]
Sync – Your books and bookmarks will sync with your Kobo account so you will be able to read on many devices such as nearly every smartphone, iPad, desktop and even the Kobo ebook reader.
Cons
Less easy on the eyes – E-readers use e-ink screens. These are many issues with these screens but they do have one great advantage, they have no lcd and mimic the text on an actual book. This means that Ebook readers will be much easier on the eyes than your Android mobile. You might not want to spend hours reading on a small bright screen.
Poor battery life –  Android phones only last about a day if you are lucky before they need to be charged. Ebook readers can last weeks before needing to be recharged.
Conclusion
Kobo is a great method for reading ebooks on your Android device. The app is very easy to use and gives you a large choice of free and paid books, especially because it has Epub support. If you read many books then I would recommend buying an E-book reader because they have great battery life and are easier on the eyes. If you just want to occasionaly read then I would recommend Kobo. I would also recommend this app if you have other devices such another Smartphone or tablet because the app will sync both books and bookmarks with each device.
Price: Free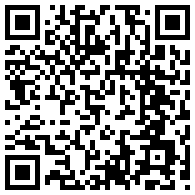 Either click the image on the left or scan the image with Barcode Scanner on your Android.