Problem
We all have to take notes occasionally and rather than lugging a piece of paper and a pen with you everywhere you go, write notes on your Android.
Solution
ColorNote Notepad Notes is a free simple app that lets you write notes. Adding a note is simple, just open the app, press ad note, choose text and then write the title of the note and the note text. You can then set a reminder for the note so you don't forget about it. This can be done by holding on the note, pressing Reminder and then choosing when the app reminds you and how it reminds you. The app also lets you create shortcut widgets which will also remind you about your note. The app lets you delete and cross out notes which can also be done by pressing on the note. ColorNote lets you set another type of note, checklists. Instead of choosing text when creating a note, choose checklist. You can then create tasks and tick them off by pressing on them.
You can also backup notes to your SD Card by clicking the menu button and pressing Backup. The app has many options which can be found in the setting such as background colour and font size.
Pros
Easy to use – ColorNotes lets you create notes with a few presses.
Reminder feature – It is easy to create a note and then forget about it. ColorNotes lets you set a reminder so this won't happen.
Backup – ColorNotes lets you backup notes to SD Card in an effort to make sure you don't lose any important information. I would recommend that you copy the files on your SD Card to your computer if the notes are important to you because you will still have them if you lose your phone.
Widget – the app has a widget which lets you create shortcuts to each individual note. It would be nice if you could put whole notes onto your home screen but it is a nice feature all the same.
Cons
Lacks drawing notes – Htc phones have a pre installed app called notes which lets you create notes by drawing the note with your finger. This was very useful when you wanted to write down a very simple note quickly like a time or number.
Conclusion
I have found that ColorNote is one of the best apps for writing notes. The app is easy to use, has many great features such as backup and is available for the fantastic price of zero.
Price: Free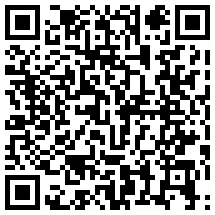 Either click the image on the left or scan the image with Barcode Scanner on your Android.