Problem
I love Android. I love the freedom, I love the apps, I love the community. I must admit though, I do like the look of the Windows phone 7 interface. Don't worry, I'm not going to delete this blog and create one called Windowsphone7tipguys.com. There is a way of gaining the great windows phone 7 user interface and still keep all of the Android goodness.
Solution
Launcher 7 is a free launcher app that changes your Android home screen into a Windows 7 phone like experience. That means gaining those good looking tiles but you still kept to keep the Android notifications bar. When you install Launcher7 the launcher will automatically be enabled. Every time you press the home button you will be given the option to open the preinstalled launcher or Launcher7. If you want to make Launcher7 the default then tick the box.
Launcher 7 has many settings so you can customize your homescreen. To access the settings click the menu button on your phone and press Launcher7 settings. You can customize the launcher in many different ways. You can change the background colour, Tile colour, wallpaper, type of animation etc. You can also add widgets as tiles by pressing the menu button on your mobile and pressing add widget.
Launcher7 is free but includes ads in the app draw. If you want disable the ads you will need to buy the donate version which costs $1.42 (£0.87).
Pros
Free – There is a full featured free version available supported by advertising. This is a pro because it will let you experience the whole launcher before you make a decision to buy.
Great graphics – The launcher has clear and good looking graphics.
Cons
Limited amount of icons – Launcher7 has white icons in the tiles. There are only just over a dozen white icons available so you will find that you have to use the normal colour icons for many apps.
Limited widget space – If you rely on widgets then this may not be the launcher for you. Launcher7 does let you add widgets but only in the space of 1 tile (1×1) or 2 tiles (2×1). This means that you are limited to certain widgets as many widgets require more space than this.
Conclusion
Launcher7 is a great looking launcher that I would definitely recommend to you if you are a fan of the Windows phone 7 interface. The graphics and animation look almost identical to Windows phone 7 so you get a very nice experience. There are more advanced launchers with more featured but this launcher offers you are very nice visual experience.
Price: Free ad supported + $1.39 (£0.86p) donate version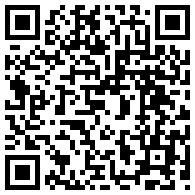 Either click the image on the left or scan the image with Barcode Scanner on your Android.