Ever seen a stunning photo which looks very vibrant with lots of detail. Photographers have a little secret and its called HDR. HDR stands for High Dynamic range and this is the process of taking three seperate shots which have different exposure times which will result in you taking one dark photo, one bright photo and one very bright photo. All three of those photos are combined to create one photo with huge amount of detail.
Unfortunately HDR didn't exist for Android, until Pro HDR came along a month ago. There are many apps that claim to have HDR capability but these apps just simply took one shot and processed the photo afterwards. Although after processing does improve photos it doesn't give the detail that proper HDR can.
If the above sounds complicated, don't worry! Taking a photo on Pro HDR is as simple as taking a picture on the standard camera app. Simply open up the app, point your phone at the scene and click the camera icon. The only difference is that the process takes 3-4 seconds longer than the standard camera app to take a photograph. Make sure you keep your phone still while the app is taking a photo. If you don't keep still then you will get ghosting and trust me, you don't want that.
So which one is HDR? I think you know already. If you don't then its the one that looks the best. Still not good enough for you? Fine, its the one at the top, happy?
Pros
Real HDR – If you want to take real HDR photographs on Android then this is your only option.
Cons
Photos take longer to shoot – Photos will not take a couple of seconds to shoot like normal photographs but more like 6 seconds.
No shaking – If you shake then your photos won't come out right.
Conclusion
Pro HDR is a superb app which makes photographs on your Android much more vibrant and more detailed. I truly believe that HDR beats any after processing apps for Android so if you are serious about mobile photography then I would recommend this app. As it is much more difficult to shoot a HDR photo with this app than taking a normal photo, only buy this app if you want to take some artistic good looking shots rather than just capturing a moment.
Price: $1.99 (£2)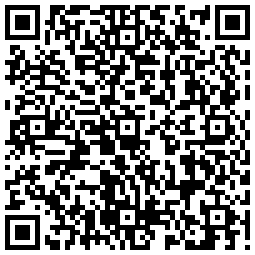 Either click the image on the left or scan the image with Barcode Scanner on your Android.