You may well know that Google has just released a Google Docs app for Android. The Google Docs web app did its job but the Android app has added many great new features. One of those features is the ability to take a picture of a printed document and the app will automatically copy the text in the picture into Google Docs.
So why would you want this? You might want to take a copy of text on a paper document. You could type it all up but with the Google Docs app you can save all of that hassle. Think of it as copy and pasting but using a physical copy of a document rather a virtual one.
So how does it work? You open up the Google Docs app, press the add icon on the top right of the app, choose the "Document from photo" option, Point your mobile at the document and click the shutter button, press ok, press ok again. Google Docs will get busy uploading your photo and converting the text. Once it is done the photo will be in your documents library. Just open up the document and below the photo you will see the converted text.
Note: This only works for printed text. If you try to use this for handwriting then it won't work. Google have hinted though that there may be an update in the future that will allow handwriting recognition.
Pros
Fun to use – This feature is a good example of a feature that it is great fun to try out and be amazed by the capabilities of Android.
Saves time – Rather than having to type everything up, you can save time by getting the app to copy text for you.
Cons
Not completely accurate – The app does not get every word right. Out of a paragraph of writing you can expect to see a few botched up words.
Limited to printed text – For now, you can only use the app with printed text and not handwriting.
Conclusion
This feature is a great addition to the Google Docs app. The feature could be very useful when you want to take a note of information. The feature could be greatly improved with handwriting recognition but it looks like that will come in time. I would recommend that you download the Google Docs app and give it a go. Even if you have no real use for it because it is one of those features that are great to try out.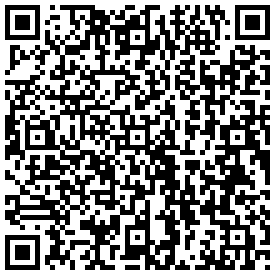 Either click the image on the left or scan the image with Barcode Scanner on your Android.