If you are like me then you regularly install apps and then regularly delete them. You can uninstall apps with the Manage applications app, through the Android Marketplace or a 3rd party app such as Appmonster. All of these methods are a bit time consuming. I have always wanted to delete apps directly from the homescreen or app drawer. Why not? It makes sense! You see the icon there, you must be able to delete the app by deleting the icon. Well you can't, when you long press an app you have the option to delete the icon but not the app.
With the help of an alternative launcher, Go Launcher EX, you can delete apps in an instant.
1. Download Go Launcher EX
2. Select Go Launcher EX as the launcher you want to use when Android gives you the option. If you want to keep Go Launcher EX as the default launcher, tick the box next to the words "Use by default for this action".
3. Press an apps icon on the home screen, click the Uninstall bottom on the right handside of the popup, press ok to the Uninstall.
4. You can also delete an app from the app drawer. Open up the app drawer, long press an app icon, press the red x on the app you want to delete, press ok to the uninstall.
Pros
Very easy and quick to uninstall apps – This tip will save you a lot of time if you constantly uninstall apps.
Cons
Launcher required – To get this feature you need to install Go Launcher EX. This new launcher will not only add this feature but will also customize many things such as the app drawer and the icons at the bottom of your mobiles home screen. Although Go Launcher EX is a very popular, free and well made launcher, it may not be to every one's taste.
Conclusion
If you want to be able to delete apps straight from the home screen or app drawer then this is the solution for you. it is a shame that you need to install a launcher with many different features and customizations just to get one feature, but there is no way around this.
Price: Free + premium version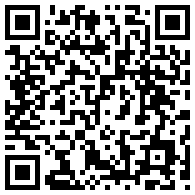 Either click the image on the left or scan the image with Barcode Scanner on your Android.